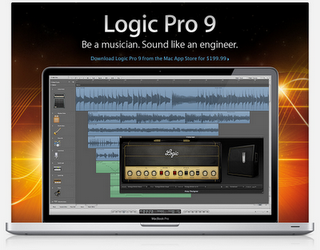 As expected, Apple moved its Logic Pro music production tool to the App Store. And the results are mostly what you'd expect. The biggest change is the price: Logic gets slashed to US$199.99, while MainStage gets a so-low-you-might-as-well-try-it $29.99 sticker price.
Wave editor Soundtrack Pro, removed from Final Cut Studio, is gone here, too. Lesser-known mastering tool WaveBurner gets the axe.
Logic Pro 9 is still Logic Pro 9. Today is a minor update that you can now download via the App Store if you choose. Logic Studio remains for sale through Apple in its boxed edition, but at two hundred bucks, the App Store version is the winner.
See Older Posts...